SEUCH NUCH NORDV-15 Puggens Margit
(Ch Rossmix Pimms - Ch Puggens Solveig)
Född 2014-02-08
Tested n/s for NME (PDE). HERE is a copy of the test result.
SDHK Högbo 2016-09-04: BIM (Åsa Andersson)
SKK int Lidköping: cert cacib BIR championat (Annukka Paloheimo)
SKK int My Dog dag 1, 2016-01-09: cert cacib BIM (Eva Liljekvist Borg)
SKK int Stockholm: cert cacib BIM NORDV-15 (Rune Fagerström)
SKK nat Täby Galopp, augusti 2015: R-cert (CG Stafberg)
SKK int Norrköping, augusti 2015: cert cacib BIM (Liz-Beth C Liljeqvist)
SKK nat Askersund, augusti 2015: BT-2 R-cert (Benny Blidh)
SKK Ransäster, juli 2015: cert BT-2 (Hans Rosenberg)
NKK int Drammen den 6 juni 2015: cert BIM
SKK nat Västerås den 26 april 2015: Gittan vann juniorklassen och blev BT-4
SKK nat Eskiltuna den 16 augusti 2014: BIM-valp
Gittan föddes som ensam valp. Hon kom till oss när hon var elva veckor. Och en sån härlig valp, och väldigt klok, hon är bara helt super, den bästa vi haft på länge! Stort tack till Lena och Johanna för ännu en underbar mops! Gittan är bra på att busa, underhåller gärna sig själv med nån liten grunka, och sen somnar hon nånstans. Hon är väldig tydlig, säger till när hon vill nått, speciellt på kvällarna när hon vill vara i mitt knä, hon som jag somnar ofta framför TVn.
HÄR finns bilder från Skagen.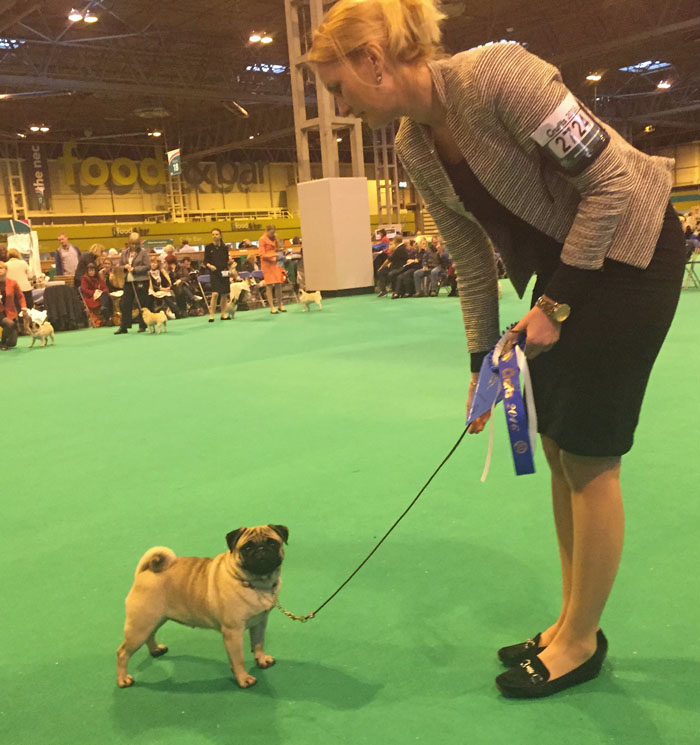 Gittan blev tvåa i Limit på Crufts 2016, visad av sin uppfödare
Johanna Nyberg och därmed kvalificerad till Crufts 2017.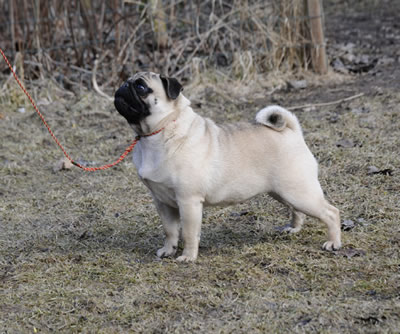 Här är Gittan drygt ett år gammal.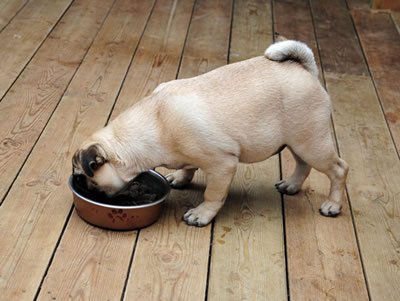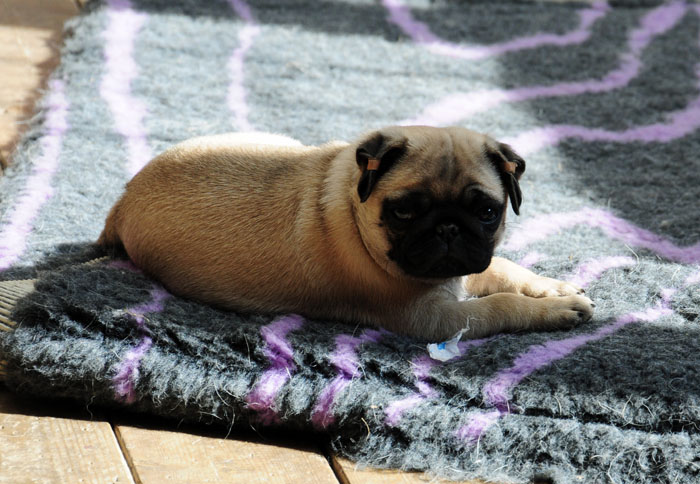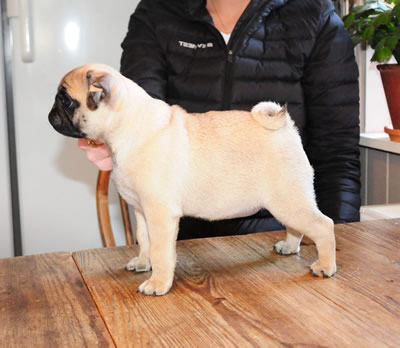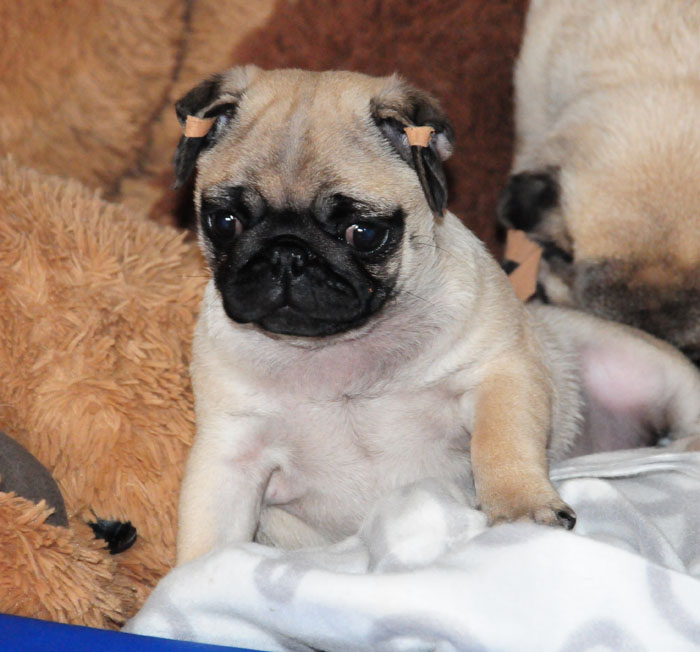 Rossmix Pimms

Zumas Mellow Yellow Man

MultiCh Moloss Chopard Heaven
Pugwamps Tor
WW-98 Ch Diplomatics Lovisa Ulrika
Sasquehanna Nice Girl
INTUCH PLCH Sasquehanna Lemon
PLCH Sasquehanna Hot Girl
Rossmix Primrose
Ch MultiW Siivas Fabulous Forever
NOUCH SEUCH NOV-04
Puggens American Diesel
Puggens Coola Cayenne
Pugsies Oh Magic Moments
MultiCh Anjos Antares
Ch Pugsies Jolie Madame
Ch Puggens Solveig
Zodiakens Sir Walter Scott
GBCH SEUCH INTUCH
Patsgang Sir Eastonite
Migang Carlby For Patsgang
Northside Selene Via Kuseley
SEUCH Zodiakens Anna Svärd
SEUCH Zodiakens Cracker Jack
SEUCH Ipzigs Lady Godiva
SEUCH DKUCH
Puggens Hedda Landin
SEUCH NOUCH NOV-04
Puggens American Diesel
MultiCh Sheffields Shenandoa
Ulla Jannings Embla Dottir
Puggens Bara Bettan
Taiyuan Fly High Faunus
Ch MultiW Siivas Eureka